Source Talent from
Anywhere and Everywhere
Expand your sourcing and engagement capabilities with a global platform that combines human sourcing experts with AI powered search and matching algorithms.

Add These Sourcing Features
to Your Hiring Process Instantly
Automate your follow-up
Get robust analytics and reporting
Work within your desired tech stack
Get a boosted talent pipeline in just 24 hours
Track all outreach and candidate comms
Diversify your candidate pipeline
Leverage email outreach templates
Upload and enrich profiles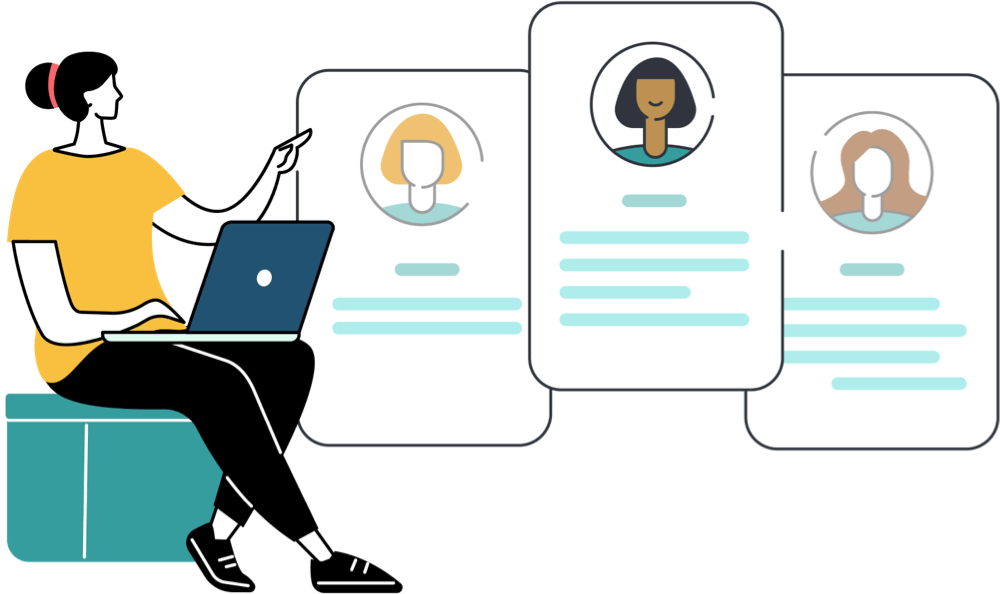 Sourcing On-Demand,
Perfected
With over 4,000 certified and trained sourcers available 24/7/365, our sourcing capabilities span the globe and have experience in all industries. Combined with our internal AI powered platform, candidates are sourced, vetted, matched and on your desk in hours.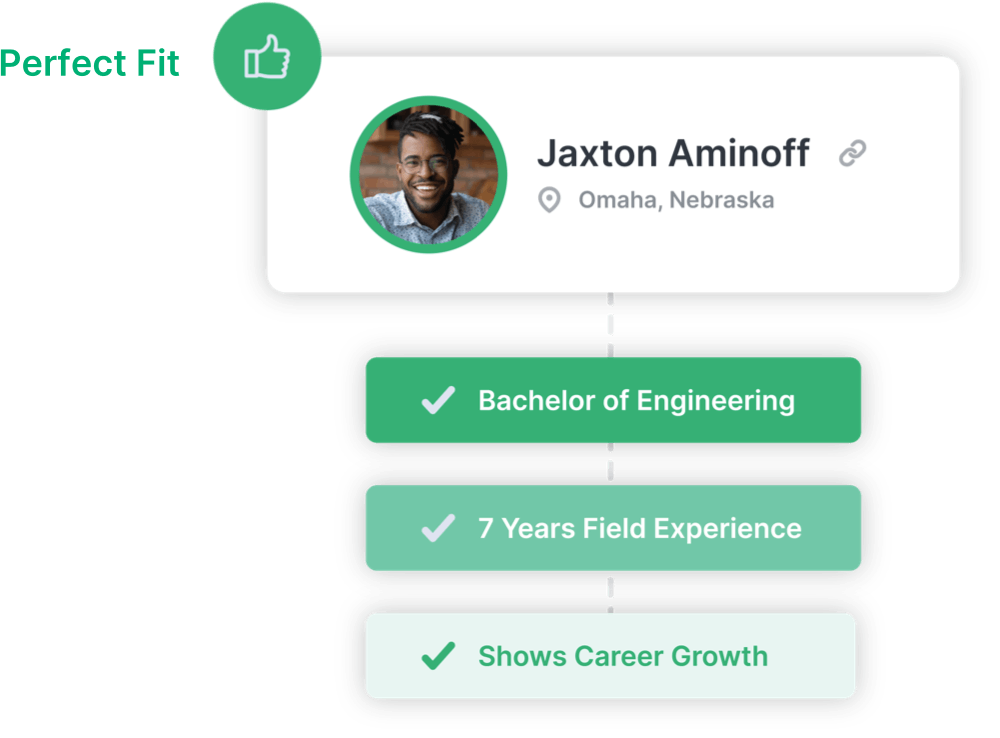 Intuitive Interface,
Comprehensive Profiles
Upload your own profiles into the system to get a wider view of candidates who may be a perfect fit. Visage analyzes all internal and external profiles so you can see the best candidates at a glance. Even better, every candidate has contact information quality checked and you receive email addresses to make that first touch even easier.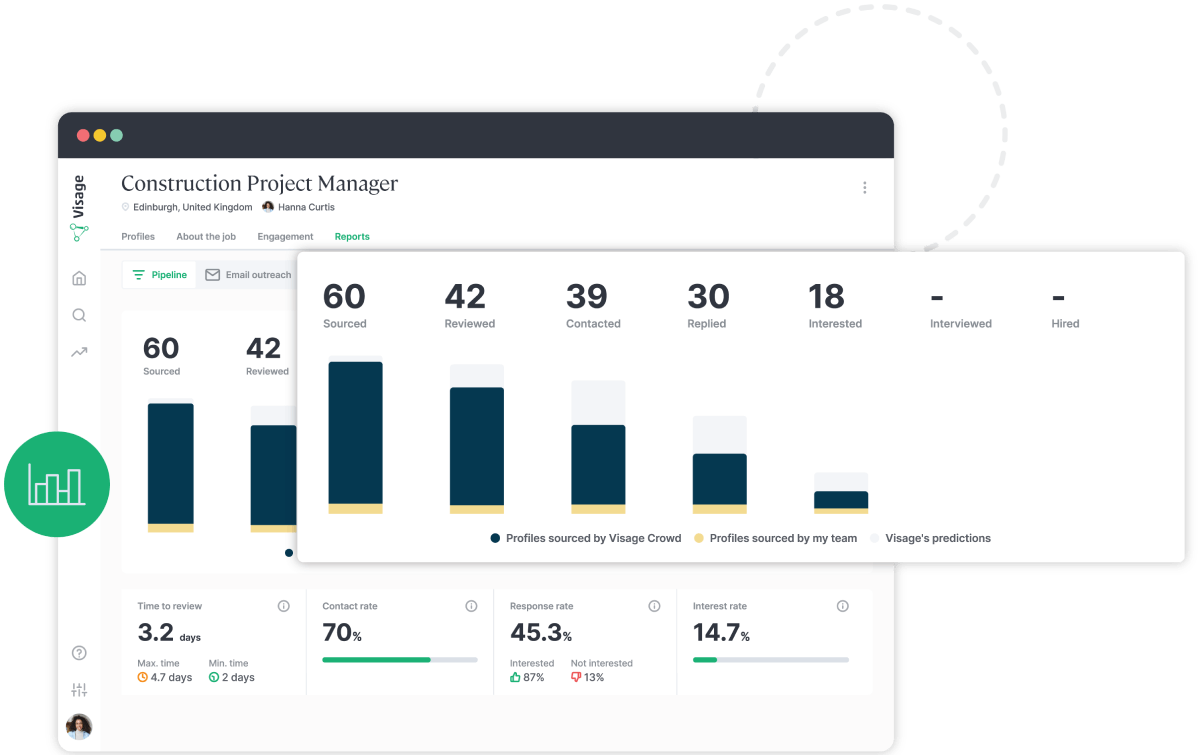 Build Diverse
Candidate Pipelines
46% of our sourcing team are certified diversity sourcers. The Visage platform allows you to eliminate bias, add diverse candidates to your platform and set DEI targets for your organization. We take pride in the fact that diversity is in our DNA.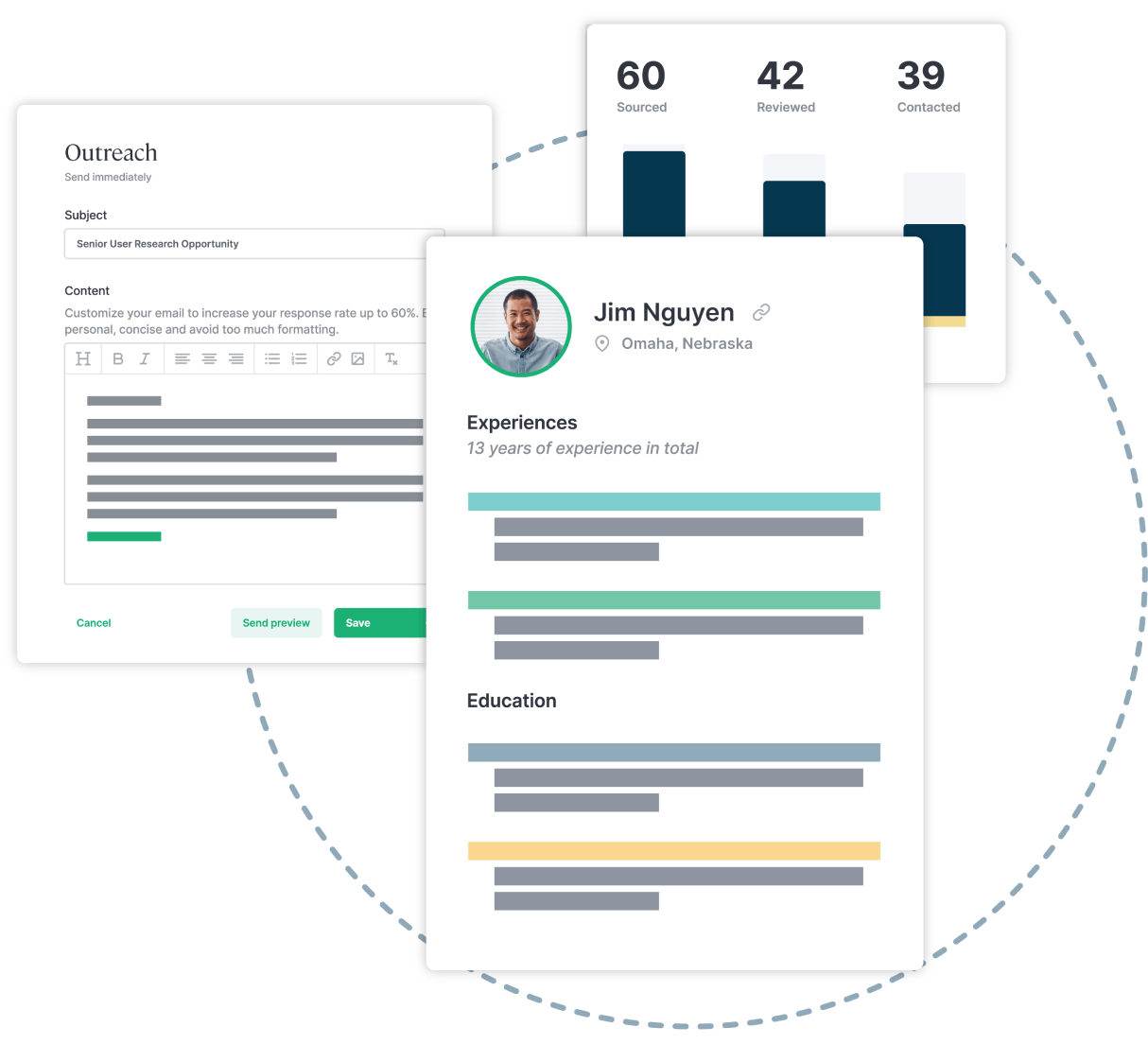 Engage Candidates
With Smart Campaigns
With Visage, you can leverage one-click candidate outreach plus automated follow-ups. This means you can sequence your emails all at once and eliminate spam candidates. All emails can be sent from a Visage domain, so your email stays personal.
Fully customizable email templates and send frequency lead to 4x more interested leads than Linkedin Inmails. You no longer have to spend hours of your time on candidates with little to no reward.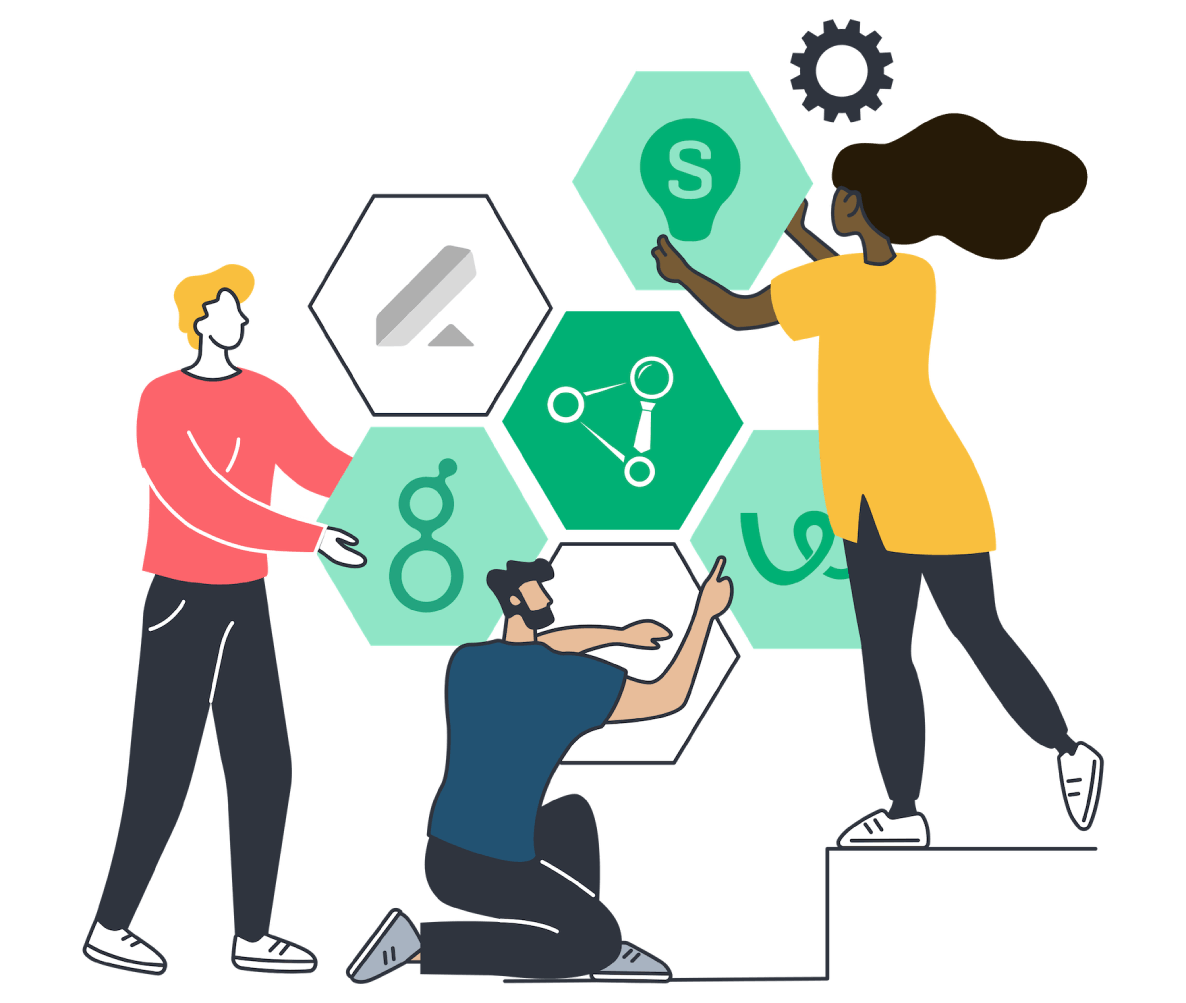 Integrates With Your Applicant Tracking System
Visage's seamless integration with your ATS and existing tech suite help you streamline and maximize your hiring strategies. With instant information sharing, you'll enjoy a hiring process that is more cost-effective, more intelligent, and more enjoyable for all. Stop giving yourself a headache using clunky technology. Upgrade your recruitment strategy by integrating your ATS with Visage!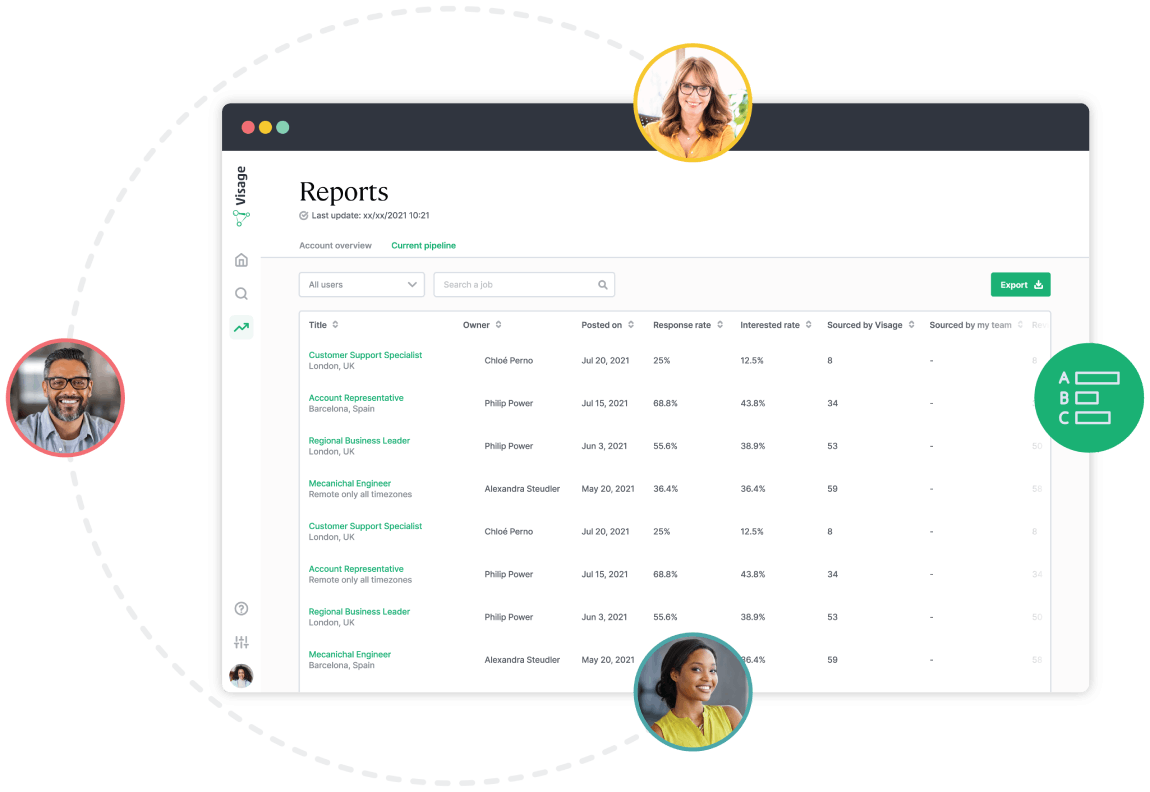 Collaborate Better
and Faster With
Team Views
Go farther and faster together with profile sharing, job transfer features, profile notes, and clear workflow views.
See which candidates have been added, contacted, responded to, and of course, are interested in your role! Work on the same job easily with multiple email senders all logged into the same candidate profile.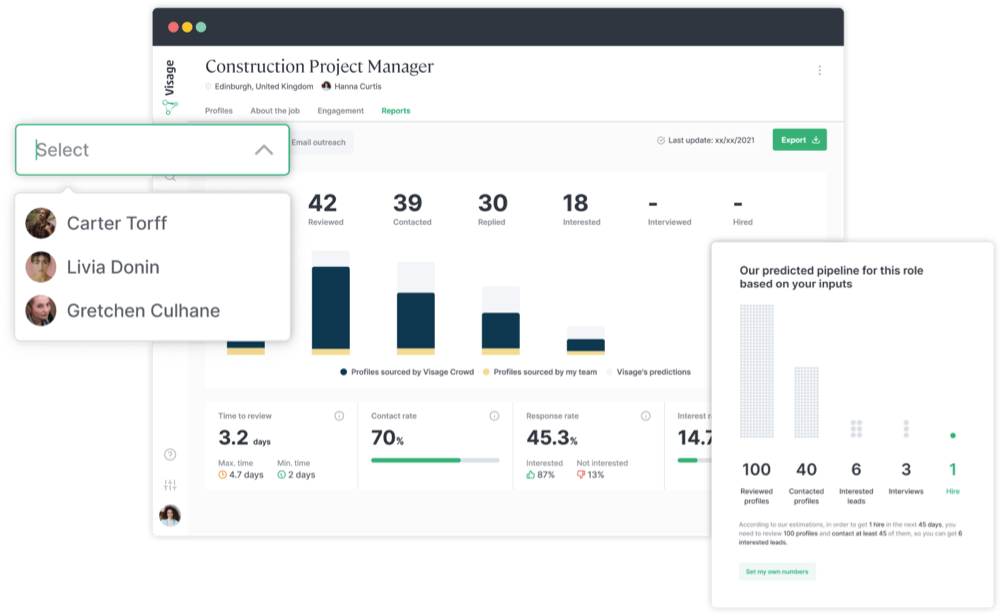 Manage Your Team
With Data Insights
& Reporting
Support, monitor, and drive your team to greater heights with data insights that measure what's really happening. Uncover strengths and improvement opportunities within your
team's strategy.
Predictive analytics allow you to easily see your passive candidate sourcing needs so you can scale and deploy your team where and when you need.
Is Visage a Good Fit for You?
See the platform in action and discover the difference it can make for your team.