Leverage a Global
Sourcing Powerhouse
The platform recruiters love using, the results hiring managers appreciate, and the experience candidates deserve.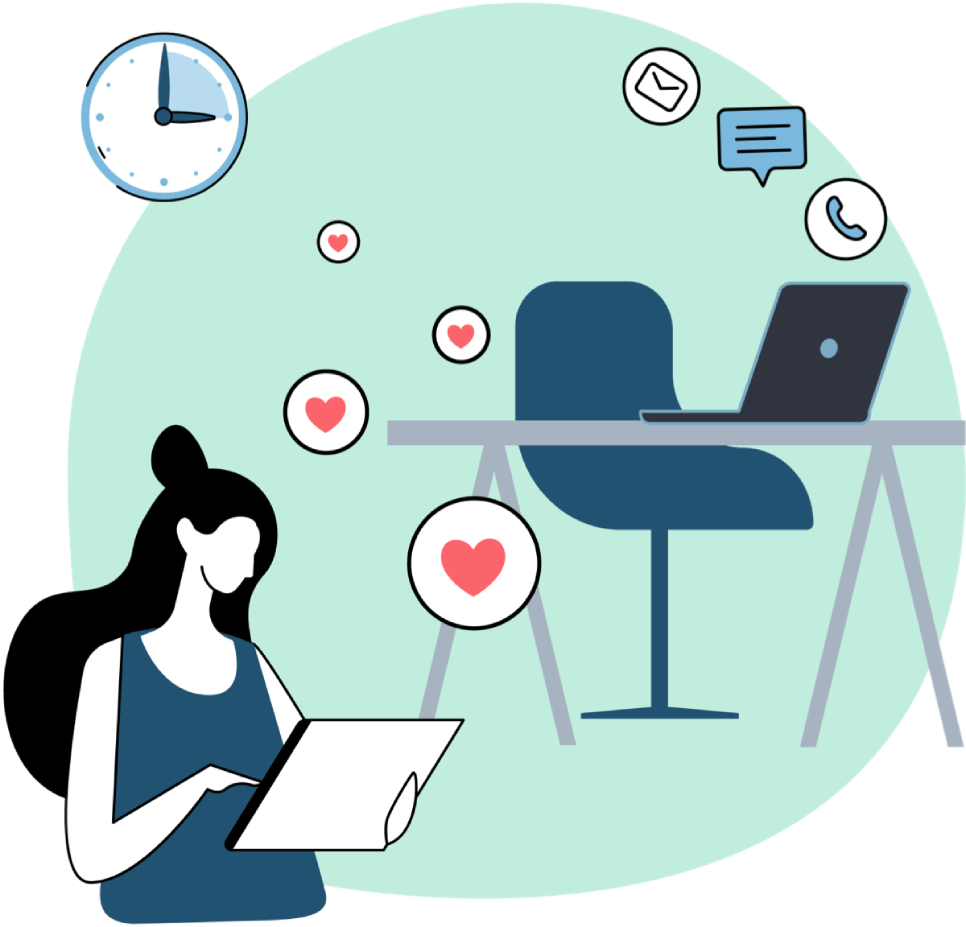 Why Visage?
Saved Recruiter Time and Repetition
Your Talent Acquisition team has never been more valuable. Take arduous, repetitive work off their shoulders and add that time back into their day. Visage delivers candidates in less than 48 hours.
Expanded Talent Pool with Sourcing Experts
Gain instant access to expert sourcers who are extensively trained and held to the highest standards. We deliver top-quality candidates that aren't restricted by time zone, language, or experience.
Supercharged Candidate Experience
Engagement is essential to your recruiting and hiring success. Visage offers an easy communication channel and automation to ensure no one is overlooked in your hiring process. Our platform also unearths information you can use to build relationships with passive candidates.
Streamlined Technology Stack
Your recruiters simply don't have time to log in and out of systems all day long. It's easy for information to get lost or get inputted incorrectly. Visage offers intuitive, user-friendly technology that integrates into the systems you're already using, making everyone's lives easier and your candidate data safer.
Real, Measurable Recruiting Results
The longer a position is open, the more it costs your company. Visage accelerates your hiring process and delivers candidate lists within 24 hours. Advance your recruitment strategy with a scalable tool that works side-by-side with your team to deliver return on investment outcomes and success.
Increase
Talent Pool
Diversity
Sourcing
Analytics
Decrease
Spend
Time to Hire
Manual Processes
Tech Frustrations
What Our Customers Say
I posted hard to find positions. Visage crowdsourced 697, validated 258, committed 31, and shortlisted 22 candidates. That was unbelievable. It happened overnight. That's what blew me away. Visage was able to do this in 2 days when it takes staff of researchers a month to get to that number.

Quantum Scope
Mark Webster, VP Talent

Our partnership with Visage has been extremely successful. Visage efficiently targets and engages the best candidates so we are filling positions at a faster rate. The quality of sourcers is so impressive and they are highly capable with evolving requirements and new types of technical jobs.

Siemens
Maria Ma, Global Talent Acquisition Strategy and Technology

Visage has been a game-changer for our talent acquisition organization. Nearly our entire sourcing effort goes to the Visage platform, enabling our team to achieve significantly more. Our hiring managers think we are rockstars thanks to the quality of candidates and fast turnaround. I am constantly recommending Visage to my friends in the industry!

Aurify Brands
Alex Caiola, Director of Talent

I love Visage. It leveled up my ability to reach the best talent. LinkedIn just doesn't have the same impact anymore because everyone is so tired of those inmails. I ended up getting rid of LinkedIn and just use Visage. Visage has made finding and CONNECTING with top talent so easy, and pleasurable.

Paystone
Melissa Jalaad, Recruiter

Visage has been an exciting and rewarding sourcing tool.  While using Visage I hired two higher level technical roles within two months!  The positions I was hiring for were very unique and looking for specific skill sets and Visage helped me locate the perfect candidates for the role. The submitted profiles were of excellent quality and I am thrilled that I can now proactively and strategically build a talent pipeline with Visage.

Cummins Inc.
Amy Harmer, Sr. Corporate Recruiter
Does Your Recruitment Model Work for You?
See the platform in action and discover the difference it can make for your team.